Thinking about doing your PhD abroad and looking for funding? Curious about research beyond the horizon of traditional academic institutions? Then the Marie Skłodowska-Curie PhD fellowship for Early Stage Researchers (ESR) in Europe might be just the right fit for you.
If you had told me, four years ago, that I would now be in Germany, about to defend my PhD thesis, I would not have believed you. For years, I was told I had no future in research. To do something else. That a PhD was not for me.
I studied in a master's program designed to prepare me for academic research. My mind, however, was set on getting a job in industry as soon as possible. After all, I was told that research was not for me.
A ship in port is safe, but that's not what ships are built for.

Grace Hopper, computer science pioneer
I found the right person, the right professor, who would become my master's thesis supervisor. He encouraged me to continue with what I wanted to do: research. He suggested a position and I ended up applying for a Marie Skłodowska -Curie PhD fellowship (an "Early Stage Researcher" or ESR position). This made all the difference.
Find Marie Skłodowska-Curie PhD positions
As in my case, communication by word of mouth is often the most effective way to find an open ESR PhD position. However, you can find these positions also on websites, such as EURAXESS, MCAA Jobs, or jobs.ac.uk, or directly on the websites of the institution(s) at which the PhD training will take place.
Who can apply?
To be suited for a Marie Skłodowska-Curie PhD fellowship, you
must be in the first 4 years of your (full-time) research career,
must NOT hold a PhD yet,
must apply for a position in a European country where you did not live or work for more than 12 months in the last three years (counted from the hypothetical day of recruitment).
I carried out my studies in Spain (Bachelor and Master), with the exception of one year that I spent in France. Therefore, I qualified for the ESR position in Germany that I was interested in. I applied by sending my CV, a couple of letters of recommendation and a motivation letter.
The first step was done!
In my personal case, it didn't take long until I heard back. This may be related to the fact that I sent my application on the day of the deadline (a bad scientific habit).
Was I nervous? Not at all – I didn't have high expectations. At this point, I have been sending out applications for months already. But when I was invited for an interview, oh yes! That's when I became nervous. After an intense day of interviews, I got my answer: Yes! The consequence: I have been in Germany working on my PhD thesis for the last four years. Yeah!
Starting a PhD? Then find out about the 14 things you should know before!
How the Marie Skłodowska-Curie PhD fellowship works – Innovative Training Networks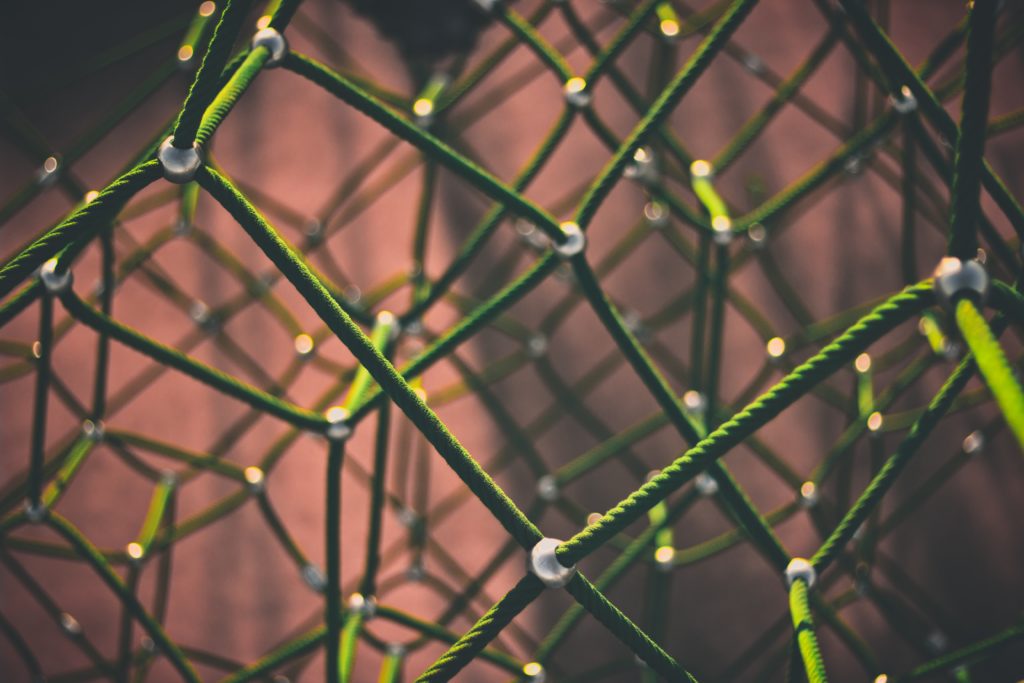 I want to focus here on the great experience, but also the challenge of getting an ESR fellowship. As some of you might now, ESR fellowship positions are associated to projects, the so-called Innovative Training Networks (ITNs). Each ITN consists of several PhD candidates and their supervisors (from public and private institutions), who form an international network of researchers to explore a specific topic of research.
When you apply, the PhD topic is already fixed. If you accept the position, you will carry out its development. After three years of research, you present your advances in a PhD thesis. This doesn't sound very flexible, but after some time working on my PhD, I realized that it had become my own project and that it did not matter if the initial idea was not mine.
You are part of a team
One of the greatest parts of the ESR program: you are not alone! You are part of a team of PhD students and experienced researchers from many different institutions (and countries) which are in the same situation as you are. More than that, supervisors, advisors, and trainers are part of your network.
My ITN consisted of 14 PhD candidates and me as the 15th. One month after I started working at my institution in Germany, our first project meeting took place. There, I met all these people who I would call team during the next few years .
These people were my close colleagues and many of them are still my friends today. As our project officer told us, the ITN would be our very first network and will continue to be our contact list for the future. She was so right!
Networking
Networking in conferences, workshops or trainings is difficult for many PhD students. Luckily, when you are in an ITN project, this is not a challenge at all. As part of an ITN, every few months you take part in small-sized workshops with your project team members. Experiencing your first networking situations in these workshops makes things easier when you have to go to larger conferences or workshops later on. If you need a little extra help for outside, you may even take part in workshops about "Networking at conferences".
Scientific Support
Regarding science, the support in an ITN is unbelievable. From the very beginning, my network was in place to exchange ideas and support. Each PhD candidate presented their work and progress in every meeting. We discussed any problems or solutions to scientific problems and were sharing experiences about different techniques and materials. I couldn't have asked for more.
Personal Development and Soft Skill Training
At each of our meetings, in addition to presenting our work and learning about science from experts in the fields, we also had the opportunity to improve our soft skills. You might know the unsettling feeling of being in front of a blank page that is supposed to become an article, an abstract or even an understandable poster. Your ITN will help you figure out how these things work.
Regarding the training in soft skills during these years, my fourteen colleagues and I found ourselves in a situation of great advantage. We had an opportunity that is often hard to come by in common doctoral programs: Trainings about paper writing, poster preparation, oral talks, or other workshops and language courses (for the country you worked in) were covered for us.
Overcoming my fear of public speaking
Three years later, I realized that I had overcome my fear of speaking in public with the help of my program (although not yet completely). The funny thing about it: When I started my PhD, public speaking in English was a real torture for me. Nowadays, studying and learning more about the art of presenting has become one of my hobbies.
Challenges of living abroad
Until here, the experience of doing a PhD as a part of an ITN project must sound great. And it is! Good training, big network, nice people, team spirit… What is usually overlooked, however, are the challenges that ESR fellows need to overcome – some of them every day.
Living abroad is exciting, but can also be difficult to handle. After all, you leave behind your family, your friends, and your comfort zone. English as a language gets you far and is more than enough to handle interactions in academia. But when you move to a country where the spoken language is not English, you will face language difficulties every day.
Facing a new culture, as in my case, may also become a challenge. On the positive side, however, you will end up learning a new language and understanding a new culture, which will be an experience that you can cherish forever .
Secondments: Challenges (and perks) of living abroad TWICE
As part of the program, you will be required to do one or more secondments – research stays in a partner institution abroad where you perform experiments or studies that are not possible in your main institution.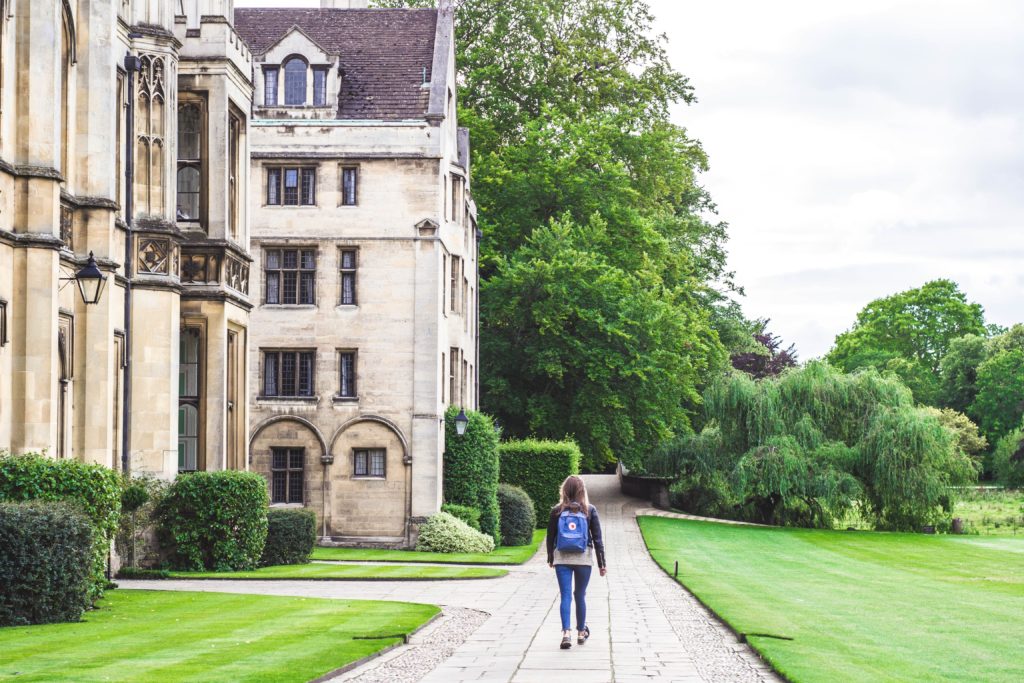 Therefore, be prepared for the challenges of living abroad twice (or even three times). Travelling this much can be hard for some people, but it is part of the program after all – if you accept the position, you accept this part, too.
While you just got used to one new place, one new country, you now go abroad for a few months again. But this is not a bad thing! Every country has its own way of working, of organizing, and of socializing. You will learn new ways of doing things, new ways of thinking, and you will return to your main institution with new results that enrich your research and your personal experience.
Time is moving fast with a Marie Skłodowska-Curie PhD fellowship
As an ESR fellow, you have 3 years to finish your doctorate, while you have to travel (for work of course – what would science be without conference and networking?), to publish, to attend courses, and maybe to take exams. You may want to visit friends and family back home from time to time. Also, you may want to have a bit of a social and private life.
Sometimes, managing your time to get all of these things done seems impossible. With this come tiredness, lack of sleep, stress and many other feelings that I am sure you know well enough. For my part, I could handle it sometimes better, sometimes worse, depending on the day you caught me. Outside home, everything becomes a little harder.
To not get overwhelmed with your tasks, maybe try our tricks for better focus and PhD time management.
A last note
I hope this text helps you to get an idea of what it means to get a "Marie Curie" ESR position. Even though it presents its own challenges (as any other PhD program does), the ESR fellowship is probably one of the best opportunities you can find to do a doctorate.
It offers, in my opinion, the best conditions you can imagine to carry out a PhD.
For me, there were some obstacles I had to overcome. Still, I grew as a person, made new friends and learned a lot (including a new language). I am happy that I applied all these years ago. In the end it all comes down to a great experience and a lot of lessons learned.
---
About the Author
Mónica Fernández Barcia started a Marie Skłodowska-Curie PhD fellowship 4 years ago. Originally from Salamanca in Spain, she is now in her fourth PhD year in Materials Science at the Technical University of Dresden and about to defend her thesis about electrosynthesis of (bio-)degradable materials.
Mónica's journey began as a student, when she moved to France for an exchange year and realized that studying abroad could bring her a lot of new experiences and knowledge. She decided to do her PhD in Germany, where many challenges were awaiting: a new language, a new environment, and a new field of research. Mónica found a lot of support in her doctoral program and wants to share her experience with you.
---
What about you? Are you doing a Marie Skłodowska-Curie PhD fellowship or another international PhD program? What are your experiences? Any advice for newcomers? Share them in the comments below!